OK...
For some reason, it totally slipped my mind that last month was "On Fire's" four year anniversary (11/21 to be exact). Yet all things happen in their due time and so since I'm big on signs (Daniel 4:2-3), I found it interesting what actually triggered my memory about it. It was an email that I got this past Monday from
The Daily Love
and here was the subject heading:
"Let's Start 2014 on Fire!"
OK, there's a few reasons why I dig this and the fact that Proverbs 16:33(AMP) tells us "
The lot is cast into the lap, but the decision is wholly of the Lord [even the events that seem accidental are really ordered by Him].
"
1)
"4" biblically symbolizes creativity while "5" biblically symbolizes grace. So between now and 11/21/14, while this blog will always be devoted to marital covenant preparation, it looks like it will have a special theme within the theme: CREATIVITY...TOWARDS GRACE. And being that grace is "divine favor", more specifically the theme will be...CREATING FAVOR. (Nice.) And yes, there is a Scripture to support it:
"Make a careful exploration of who you are and the work you have been given, and then sink yourself into that. Don't be impressed with yourself. Don't compare yourself with others. Each of you must take responsibility for doing the creative best you can with your own life."---Galatians 6:4-5(Message)
Now how many of you can *honestly say* that you are doing your *creative best* with your life? Yeah. It's a tall order and also a biblical instruction. A lot of women spend so much energy wanting a man that they don't have enough left to create much of anything else. (Amen and A-MEN!)
Yet did you catch the subtext within what I just said? CREATING FAVOR? What is it that Proverbs 18:22(NKJV) tells us:
"He who finds a wife finds a good thing and obtains favor from the Lord
." Yeah. That's some good stuff right there! It kind of comes off of the heels of the recent post "
Are You Where Your Husband Can Even See You?
" because that entire message is about focusing on what *you need to do* in order get to where you need to be so that your husband can even see you. And remember that a big part of that consisted of being *more creative* (God is so awesome!)
2)
I will be turning 40 in 2014. And while I know a lot of people who seem to have issues with aging, I've come to learn that it's usually a reflection of them also having issues with maturity. When you make sure to embrace each year and to *really learn* the lessons within them, each time one year leaves and a new year comes, you're ready for it. As I've shared with many folks who have asked me how I feel about being now almost six months away from 40, my response continues to be "Oh, the 30s have definitely served their purpose. It's time to do something new." So yes, to have a theme of creativity while heading towards favor in the year that I am personally entering into a new season is definitely a "hug from *the Creator*".
3)
It prompted me to revisit the first posting for "On Fire". If you want to read all of it, you can do so
here
. For now, here's an excerpt:
RED
is the color of fire and blood, so it is associated with energy, war, danger, STRENGTH, power, determination as well as passion, desire, and love.

Interestingly enough, while this scripture is in reference to idolatry, this is what the Holy Spirit led me to when it comes to what red will spiritually signify:

"'Present your case,' says the Lord. 'Bring forth your STRONG reasons,'" says the King of Jacob."---Isaiah 41:21 (NKJV)

Looks like we all have something to talk about (LOL) when it comes to our desires for marriage and REASONS for it. But the red also symbolizes directly our energies and awareness towards the WARFARE that we know is coming and to ignite the (proper) passion, desire and love needed for our husbands to be received, by us.
ORANGE
combines the energy of red and the happiness of yellow. It is associated with JOY, sunshine, and the tropics. Orange represents enthusiasm, fascination, happiness, creativity, determination, attraction, success, encouragement, and stimulation.

"You will show me the path of life; In Your presence is fullness of JOY; at Your right hand are pleasures forevermore."---Psalm 16:11 (NKJV)
I don't know about y'all, but sometimes I forget that JOY is a Fruit of the Spirit (Galatians 5:22-23). Orange symbolizes that we are encouraged, happy and determined to get what God has promised us (Psalm 37:4). And, I love that the color also symbolizes attraction and stimulation and look…at God's right hand are PLEASURES FOREVERMORE. Marriage is to be a pleasurable experience. God is so thorough.
YELLOW
is the color of sunshine. It's associated with joy, happiness, intellect, and energy.

"The fear of the Lord is the beginning of knowledge, but fools despise wisdom and instruction."---Proverbs 1:7 (NKJV)

The wise bridesmaids? They feared the Lord. Knowledge comes as the result of that. The foolish? They hated wisdom and instruction. This is a season to TAKE HEED TO WISE COUNSEL: spiritual sistahs, HAPPILY MARRIED COUPLES, healthy platonic male friends. Rockin' yellow means that you are open to the counsel that God provides…however he chooses to provide it.

Hmph. And what do all of these colors make? FIRE. We're about to be ON FIRE for the cause.

"Who makes His angels spirits; His ministers a flame of fire."---Psalm 104:4 (NKJV)

HIS MINISTERS A FLAME OF FIRE. If marriage ain't a ministry, if being the helpmate (Genesis 2:18) that brings our men favor (Proverbs 18:22) ain't ministering, I don't know what is! And so, as you COMMIT to this season of fasting (I think everyone's will be different, but it will be at least over a period of 40 days whether it's every day or once a week), when you wear your ribbon, remember all that it signifies. You are strong. You have joy. This is a time to acquire MUCH intellect: books, godly advice…wherever God leads you.
Yeah, I know, right? What started out as a 40-day project has become a four-years-and-counting journey. God really is something. And yet the sentiment from the first posting remains the same. Some things still continue to only come by prayer and fasting. Sometimes fasting is simply about being sexually abstinent and not settling for "a man" but rather waiting for *the one* and being full of strength and joy in the meantime.
4)
If someone were to ask me to give three words to describe/define myself, "intense" would definitely be one of them. Well, as it relates to the "On Fire" Fast Movement, two definitions for fire is "intense passion; ardor" and "liveliness, as of imagination, thought, etc." Ardor is "great warmth of feeling; fervor; passion" and "intense devotion, eagerness, or enthusiasm; zeal". When it comes to zeal, there are two verses that immediately come to mind:
"Even so you, since you are zealous for spiritual gifts, let it be for the edification of the church that you seek to excel."---I Corinthians 14:12(NKJV)
"But it is good to be zealous in a good thing always, and not only when I am present with you."---Galatians 4:18(NKJV)
In preparation for the new calendar year, it really is time for all of us to ponder (Proverbs 4:26) the current state of our lives. What do you have an intense passion for? What causes you to "liven up"? Are you zealous about your
spiritual gifts
(not your talents but your actual spiritual gifts? Those are what clearly have evidence of the Holy Spirit and what are irrevocable-Romans 11:29). What ignites within you
intense devotion
, eagerness and enthusiasm?
Now here's the thing about devotion. When you're devoted, it means that you have "profound dedication; consecration". It means "earnest attachment to a cause, person, etc." It also means "an assignment or appropriation to any purpose, cause, etc." I like that last definition a lot because an assignment is not something that you give yourself so much as something that you are called to do. What is your calling in this world?
So, in the last few weeks of this month, as you're thinking about all of this, if you have a prayer request, if you need a bit of assistance or some tools that will help you to truly get ON FIRE, shoot me an email to missnosipho@gmail.com. Oh, and the first five to hit me up, I've copped a pair of these for: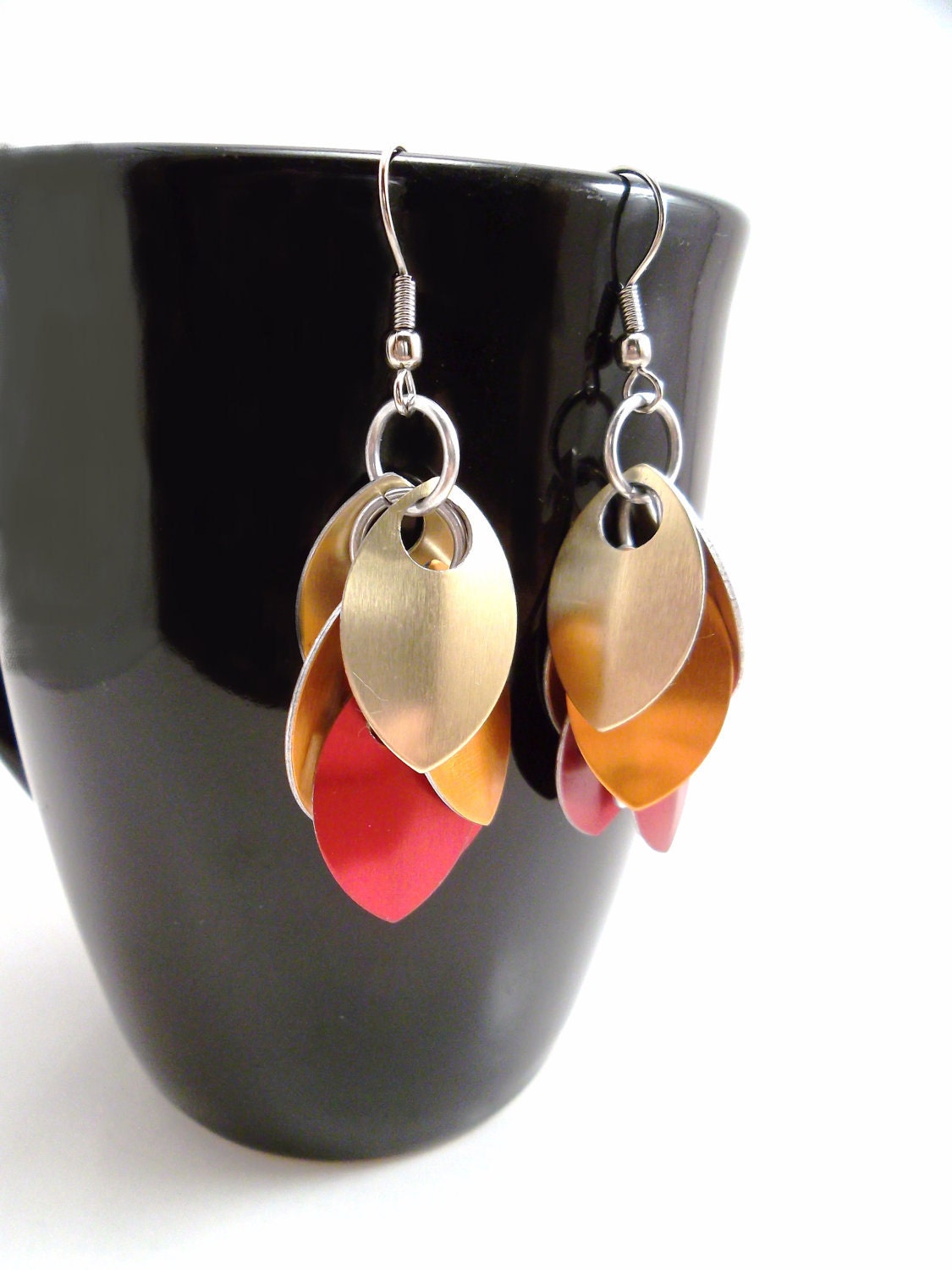 Life is short.
We are vapor.
Make sure to live it ON FIRE.
SRW