So...
Something that I just shared this morning in a devotional that I penned was a Twitter exchange that I read between actress Melanie Griffith and some of her "followers" on yesterday. It went like this:
Her question:
"Who believes in marriage and why? Or why not?"
One person said:
"I think marriage has become by celebrities an accessory it also keeps them in the press. It has lost its meaning."
Another said:
"I think marriage has become by celebrities an accessory it also keeps them in the press. It has lost its meaning."
Still another said:
"Divorces are making marriages less important, till the point where people ask themselves your question."
And another said:
"My lady and I have been together for 9 years. Don't need a piece of paper to show we love each other."
To which Melanie Griffith replied:
"Agreed!"
And then someone rolled in with so many typos, it was like translating another language (LOL):
"Marriage s holy ordr hnded dwn by God Mot people treat it like prty favor Its lke diff btween Registering at SAX and TARGET".
Translation:
"Marriage is holy, ordained and handed down by God. Most people treat it like a party favor. It's like the difference between registering and Saks or Target." Amen!
No doubt about it. Now more than ever, marital covenant is in real spiritual warfare (Ephesians 6:10-20). And after reading all of that Twitter exchange, it helped me to better understand why God was like "Remember that garter giveaway? It's time to do it again." From last night until now, I couldn't shake it. I know that he said it, in part, because apparently, the tradition of wearing a garter and tossing
it
is fading
away
. That's unfortunate being that it's actually quite sweet, what they symbolize.
According to
one source
:
Wedding garters have a possible historical significance, but today the primary significance of the garter tradition is a playful one.
The garter has also been seen as a symbol of the bride's virginity.
The removal of the garter then symbolizes the loss of the bride's virginity. When the garter is tossed to the unmarried men attending the wedding, the man who catches the garter will typically put it on his sleeve and, tradition holds, will be the next to marry. The garter toss is a parallel tradition to the bridal bouquet toss.
According to
another
:
The bride's wedding garter at the top is traditionally blue in color to represent purity and fidelity. The lower garter is normally white to stand for the virginity of the bride.
Both the garters are worn on the right leg, usually above the knee.
So here's the deal...
Being that I have gotten all of the previous giveaways taken care of (they're a financial investment that's out of pocket so they tend to be a process)...it's now time to do another and it's quite simple.
If you are a woman who is a virgin (this would include not having engaged in oral sex *ever* and no masturbation or porn for the past year or more). Hit me up (missnosipho@gmail.com).
I want to plant this seed into your hope chest (you *do* have a hope chest, right?-Romans 5:5):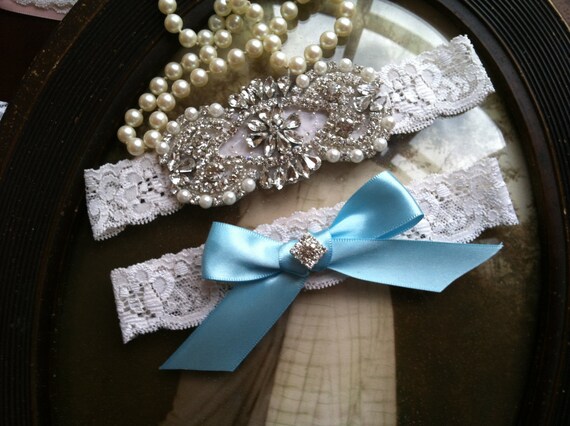 Also,
if you're someone who has been abstinent for five years or more (this also includes no oral sex and no masturbation or porn for the past year or more), also get at me (missnosipho@gmail.com),
I want to plant this seed into your hope chest: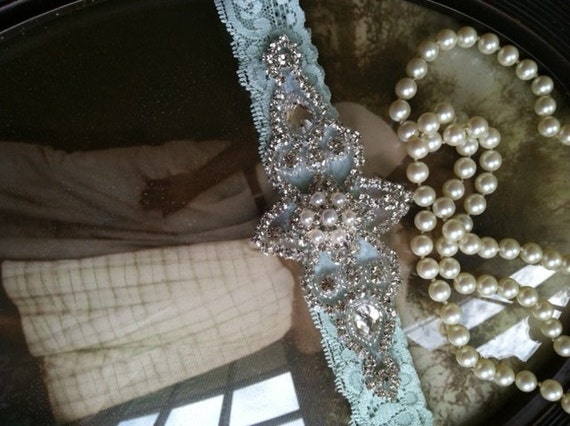 The reasons why are simple. Although the following verse is initially meant for elders, ever since "happening upon it" (Proverbs 16:33-AMP), I have applied it to my purity journey too: "
Do not lay hands on anyone hastily, nor share in other people's sins; keep yourself pure
." (I Timothy 5:22-NKJV)
You know, it's unfortunate that a lot of us forget (or is it ignore?) the fact that in the Word, unmarried women are called virgins:
"There is a difference between a wife and a virgin. The unmarried woman cares about the things of the Lord, that she may be holy both in body and in spirit. But she who is married cares about the things of the world—how she may please her husband."---I Corinthians 7:34(NKJV)
This reminds us that it was never God's intention for a woman to become a bride without being a virgin as well. So, no matter how much the world lies to us (and it's *a lot*), virginity is a very special, sacred and expected way of being for a single woman. It's not to "fade out". And so yes, if you are a virgin, that is something to be proud of and it's also something that should be celebrated!
So yes...I'm going to celebrate you!
As a matter of fact, if you're willing to share why you're still a virgin, along with some encouraging words for others that I can post up on this page, I'll throw in another special token (that we can discuss in email).
OK...and being that a lot of us didn't know to value our virginity *or* we had it taken from us, that's what the blue garter is about. I like that according to tradition, it means purity and fidelity. Therefore, I want to be able to also honor those who may have been sexual active (or were violated or both) but repented and now live a life of purity (for five years or more)---but have moments of real struggle...not just with abstinence but in believing that their beloved will arrive. If you're that individual, shoot me an email as well. You can choose light blue, turquoise or navy.
God speaks to us through so many ways...
If you're wavering in your purity walk, take this as him saying...
"I see you, I hear you and today, I am choosing to honor you for honoring me and yourself."
NOTE: THIS GIVEAWAY WILL APPLY THROUGH NEXT SUNDAY, FATHER'S DAY, JUNE 15. FEEL FREE TO HIT ME UP BY 5PM(CST) IN ORDER TO RECEIVE ONE.
Luxuriant,
SRW