"For You did form my inward parts; You did knit me together in my mother's womb. I will confess and praise You for You are fearful and wonderful and for the awful wonder of my birth! Wonderful are Your works, and that my inner self knows right well. My frame was not hidden from You when I was being formed in secret [and] intricately and curiously wrought [as if embroidered with various colors] in the depths of the earth [a region of darkness and mystery]. Your eyes saw my unformed substance, and in Your book all the days [of my life] were written before ever they took shape, when as yet there was none of them. How precious and weighty also are Your thoughts to me, O God! How vast is the sum of them! If I could count them, they would be more in number than the sand. When I awoke, [could I count to the end] I would still be with You."---Psalm 139:13-18(AMP)
I believe that...
It was Oscar Wilde who once said "A man's face is his autobiography while a woman's face is her work of fiction." And while I am definitely a woman who has a slight lipstick/lip gloss and mascara obsession (so *obviously* I don't have a problem with make-up), I still get where he's coming from.
Back when I was in high school, I was literally amazed by 1) how many girls were allowed to wear a full face of make-up as early as their freshman year and 2) when we would take road trips and I would catch them without any make-up on that they would literally look like totally different people. (Contouring at 14 and 15 years of age?!? Wow.)
And looking back, although at the time it might've seemed like the "grown up thing to do", now I think it's pretty sad. Our teen years are such a fragile time when it comes to our self-esteem. It sends a pretty unfortunate message that in order to be beautiful, you need to cover your face up...put on a mask...create a work of fiction. (It also can cause people to do the same thing internally; perhaps without even realizing it.)
That's why I wanted to take a bit of a (work) writing break to share something with you...
Earlier this morning, someone reminded me of a quote that I put in my second book (
Pure Heart
). If you've never checked out the "
So, How Did You Know?
" blog, I recommend that you peruse it when you get a chance. I say that because, five years ago, I did a collection of love stories from various married couples across the country (world, actually). The husbands and wives each shared how they knew their spouse was "the one" for them, then they shared what they like most about their spouse's mind, body and spirit and close out with advice for singles (husbands offer up advice to single men, wives offer up advice to single women).
Anyway, in my book, I referenced a husband (his name is Melvin) who participated in the blog, saying something so cool about what he likes about his wife's body. He simply said "I love that when God created her, he had me in mind."
Nice. REALLY NICE.
I know Melvin's wife. She has a cute shape but she's not a Coke bottle and I'm sure there are things that she would like to change. But there is something that is so...especially special about what Melvin said.
For one thing, his comment is a reminder that God *is* the Alpha and the Omega, the beginning and the end (Revelation 1:8). That if we would make the time to acknowledge him in ALL OF OUR WAYS (Proverbs 3:5-6), if we would seek God for wisdom IN ALL THINGS (James 1:5), if we would really trust in the fact that he has the power to make our way perfect (2 Samuel 22:31-33, Psalm 18:30-32), why wouldn't and shouldn't we believe that God has our mate in mind for us---from the very beginning?
And secondly, if we really do put our confidence in that very fact, what's all of the changing around and switching up about?!?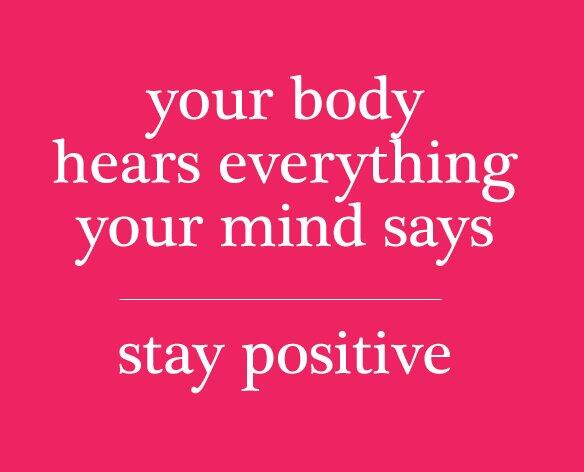 Funny enough, it was around the time that I decided to try abstinence for real (like for real, for real-LOL) that my breasts went from a nice C-cup to...on up. Right now, a sistah is past an F and although I've put on some weight (healthy and much-needed weight, actually), most of my frame has remained the same. That means that my breasts are...a lot to take in.
Not too long ago, two of my friends asked me "Why are your breasts *still* growing?!?" (because it really does seem like they are!) I simply said "My husband must be praying for me to have them. Lucky him." My full lips. My big breasts. My wide hips. My butt that isn't huge but fits my shape quite well. My bow legs and pigeon-toed stance. My overbite. My six pack when I work out and little pooch when I don't. All of what makes me "me", I have no desire to change. Or to covet (which is a straight up sin--Exodus 20:17). Or to compare (which can make you sick--Proverbs 14:30).
Oh, now please trust that it wasn't always this way...
In fact, it was during my sexually active days, that I was probably the most insecure. Looking back, I discern that a big part of it was because I was sleeping with men who weren't mine. No vows were taken. No commitments were made. *I didn't have God's permission*. I wasn't *prayed for*. I was *preyed upon*. And vice versa. And so, one way or another, I was feeling like I had to compete.
God never wanted us to feel that way...
Mentally, emotionally, physically, relationally...even sexually.
It's biblical:
"Therefore a man shall leave his father and his mother and shall become united and cleave to his wife, and they shall become one flesh. And the man and his wife were both naked and were not embarrassed or ashamed in each other's presence."---Genesis 2:24-25(AMP)
Did you catch it?
Naked and...
NOT EMBARRASSED OR ASHAMED...
In one another's presence.
Two people who know or are dating each other are not granted this instruction/blessing/consequence. *Married people* are. And the man who God has for me and the man who God has for you is going to want us---just as we are! (And yes, I am yelling that!)
In fact, I've had the epiphany that because we do not wrestle against flesh and blood (Ephesians 6:10-20) and also because we were formed in the womb *by God*, when we're consumed with wanting to look like anything or one other than ourselves, not only is it a slap in the Creator's face but it's also a demonic attack on our own psyche.
Your shape.
Your skin tone.
Your hair texture.
Your birthmark, freckles, scars.
Your full lips or thin lips.
Your big breasts or small breasts.
Your perfect teeth or crooked smile.
Your flat tummy or "fluffy" one (and I actually do know guys that would prefer "B").
Your muscular, thick or thin legs.
Your big butt or small one.
GOD MADE YOU JUST THE WAY YOU ARE.
And he also made a man who will love you---every part of you---just the way you are.
So, why would you let Satan *tempt you* (I Corinthians 10:13) to change what makes you *especially* someone's wife? To "transform" into another individual? To "substitute" who you are now for something/someone else? To "to make the form, nature, content, future course, etc., of (something) different from what it is or from what it would be if left alone"?
Now, I'm not saying there's something wrong with *self-improvement*. However, that's not about changing yourself. That's about the literal definition of the word: "to bring into a more desirable or excellent condition". Working out. Dressing your
body type
. *Celebrating your individuality* (Psalm 33:15). These are all things that every woman (EVERY WOMAN) should do!
But that's just the point...
There's a big difference (BIG DIFFERENCE) between adorning your individuality and changing who you are. The first is about praising God and his handiwork. The second is about insulting him---and it.
Honey, I'm not about to up and change none of this!
I'm with Melvin. I believe that everything about my physicality, my husband is going to go gaga for and I would hate to disappoint him! I would hate for Satan to talk me out of keeping and maintaining the main things that God was like "When Shellie's husband sees this, he's gonna lose his mind!" It's not about what *all men* like/want. It's about what *my man* likes and wants. So, I have no desire to change.
Improve? Sure.
*Change*? Nope.
Well, that's my PSA for the day.
The next time you're tempted to change who you are, remember what Melvin said...
God made you just the way he wanted you to be...
And as a bonus, he's had your husband in mind...*all along*!
Adorn,
SRW