For the past several days...
I've been thinking a lot about honey. I *really like* honey, no doubt! It's one of the rare things in life (physically) that's as sweet as it is good for you. When it comes to the health benefits of honey, it does everything from
heal wounds and beautify skin
to regulate blood sugar and improve athletic performance to
alleviate allergy symptoms and suppress coughing
to boost energy levels and improve sleeping patterns. So many people call it "liquid gold" and it's easy to see why.
Anyway...
Over the weekend, I penned a devotional on Esther and timing (if you want a copy of it, hit me up at missnosipho@gmail.com). When you get a chance, I really encourage you to read an article that I included in it entitled "
The Miracle of Marrying the King
". It talks about what Esther went through in preparation for King Xerses and also what we must go through in order to get to another level of intimacy with God.
A part of what the article touches on is the 12 months of preparation that she and the other women had to experience; some might even say "endure". That's where another article comes in "
Esther's 12 Months Of Beautification
". I really like a line that's in it: "
purification before beautification
":
There's no Biblical information about the 12 months of beautification beyond what is given in Esther 2:12-14. Many assume it was just an indication of the extremes to which Persian officials went to make certain that a girl was her absolutely most attractive self before spending her one night with the King.

But according to some, the initial six month treatment with oil of myrrh was meant to purify her. They say that oil of myrrh was commonly used for antiseptic and anti-fungal purposes and as a deodorant. Therefore the first six months of her preparation were for cleansing, healing and purification. Once they were certain she was free of disease they spent the next 6 months maximizing her beauty. So the idea being conveyed in Esther is that purification precedes beautification.

Those who interpret the passage this way claim it's explaining that the key to attractiveness begins on the inside, that just applying the externals like make up and clothing only creates a facade that could be hiding internal deficiencies.

Peter confirmed this in his advice to wives saying that real beauty doesn't come from outward adornment but internally from a gentle and quiet spirit. (1 Peter 3:3-4)
So true, so true!
I get a lot of emails about women talking about how they don't feel good about themselves physically, but it's far more rare to read an email about a woman who is like "I really want to become *purer* in preparation for my future husband".
This is actually where the giveaway comes in...
It may make sense that in honor of the preparation process, I would go with myrrh as a giveaway since that is what's specifically mentioned in the Scriptures. But that's not what I'm being led (Luke 12:12) to. *It's honey*. I discern it's because honey is also "anti-bacterial, anti-fungal, anti-fungal". It heals and cleanses and purifies.
I like to look for biblical confirmation on things like this. Except, the word that I was led to look up was not "honey" but *honeycomb*. I discern it's because honeycomb is where honey is stored. One definition of honeycomb is "to penetrate in all parts" (looka there!). And from that, these:
"The fear of the Lord is clean, enduring forever; the judgments of the Lord are true and righteous altogether. More to be desired are they than gold, yea, than much fine gold; sweeter also than honey and the honeycomb. Moreover by them Your servant is warned, and in keeping them there is great reward."---Psalm 19:11(NKJV)
"Pleasant words are like a honeycomb, sweetness to the soul and health to the bones."---Proverbs 16:24(NKJV)
"My son, eat honey because it is good, and the honeycomb which is sweet to your taste; so shall the knowledge of wisdom be to your soul; if you have found it, there is a prospect, and your hope will not be cut off."---Proverbs 24:13-14(NKJV)
"Your lips, O my spouse, drip as the honeycomb; honey and milk are under your tongue; and the fragrance of your garments Is like the fragrance of Lebanon."---Song of Solomon 4:11(NKJV)
"I have come to my garden, my sister, my spouse; I have gathered my myrrh with my spice; I have eaten my honeycomb with my honey; I have drunk my wine with my milk. [ (To His Friends) ] Eat, O friends! Drink, yes, drink deeply, O beloved ones!"---Song of Solomon 5:1(NKJV)
Those last two verses? That's what the Shulamite woman's beloved said about her...
So yeah, this is what I'm on right now...
The first five women (this may be an ongoing giveaway like the manna bracelets) to hit me up with the answers to the following questions, I have some honey and a honeycomb token for them:
1) What areas of your life do you know need to be healed before marriage?
2) What areas of prayer do you need in order to become or remain sexually pure?
3) What areas do you know you need to prepare for---that you've been procrastinating in?
The women who hit me up with that, I'll shoot your choice between this: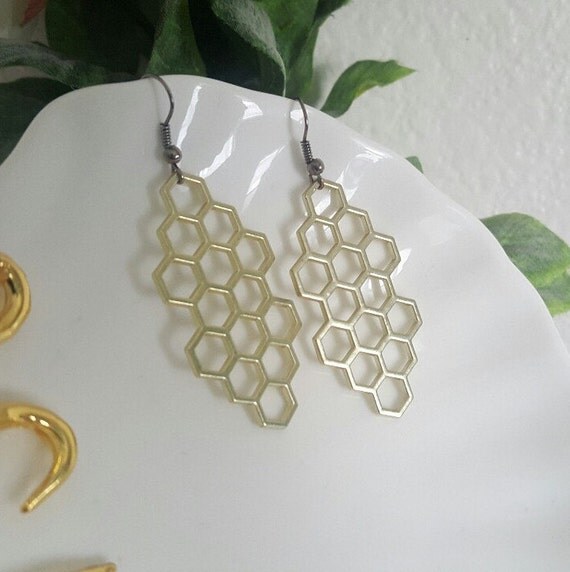 Or this: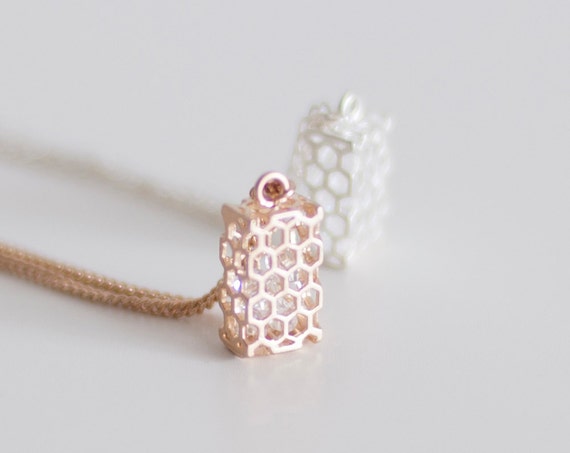 And also a bottle of honey essential oil in the form of a roll-on.
Now here's the heads up...
I've done giveaways before and sometimes I end up getting hounded about when things are coming. I have actually a method to the madness about when I send them out. It's kind of a faith test. Things don't always come in the time you think they *should* but they do come! I'll be praying over each entry and will then be ordering and sending them out. I'll let you know when they are on the way. No need to remind me. It's on the radar.
Also, I'm going to leave this post up so that people can read the article I mentioned. When the giveaway is closed, I will state it up top.
So, if you'd like to bring a little (more) honey into your life, I'd be happy to do my part! Shoot me an email at missnosipho@gmail.com and we'll get things...buzzing. ;-)
Aight? Cool.
Proverbs 12:4,
SRW