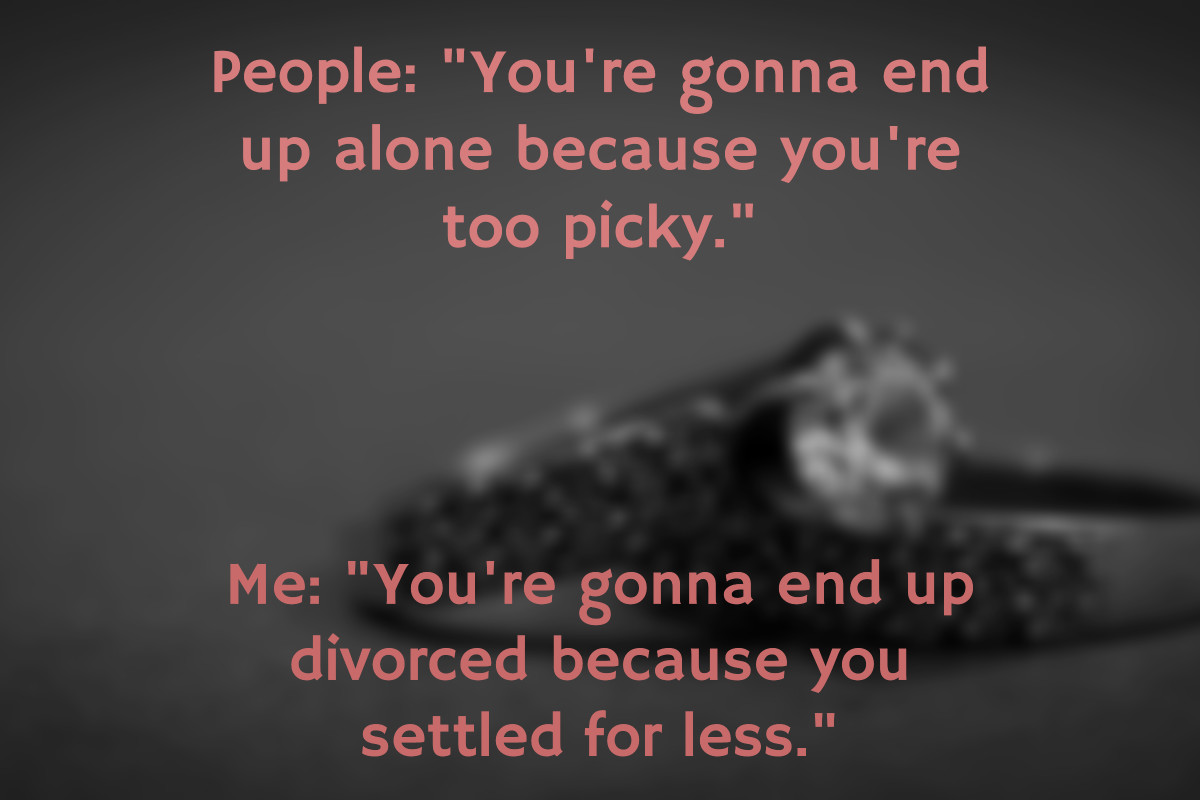 "I know that whatever God does, it shall be forever. Nothing can be added to it, and nothing taken from it. God does it, that men should fear before Him."---Ecclesiastes 3:14(NKJV)
Hey Ladies,
For those who decided to partake in the "first love project" (the post right under this one), I got you covered. There were quite a few responses, so I'm getting everything in order. If you're reading this and still want to get in on it, shoot me an email at missnosipho@gmail.com. Trust me...the sooner you can get your heart whole, the easier it will be to discern who God's best is for your heart---and your life.
Which brings me to the title of this message...
Last Friday, while having a conversation with my mom, she said something that was so funny. And little typical of her. See, she has a wheat allergy. If any of you do, then you already know that makes eating options...challenging, to say the least, because so many foods have some level of wheat in them.
Anyway, for the most part, my mom eats well. But sometimes she rebels and has something she knows isn't good for her body...even if her taste buds believe otherwise. Her latest rebellion? A Krispy Kreme donut.
My mom lives in South Africa. By way of New York (native), Nashville (career) and then there. She's been there for 20 years now. Over the course of that time, she's watched a lot of things from America come that way (a double-edged sword), and so sometimes when something that reminds her of home makes its way, she tries it. This time, it was that particular kind of donut.
It was her review of it that had me be like "Yeah...that's PERFECT for the 'On Fire' gals."
"You know how Krispy Kreme donuts usually smell and taste so good? I had one recently and...it wasn't. It just wasn't the same." We were Skyping, so I was laughing at her face all turned up in disappointment.
Personally, I'm more of a Shipley's girl myself but I got the point...
I made me think of how I felt when I went on my "
get my heart pieces back
" tour a couple of years ago. So many of them were just like that Krispy Kreme donut for my mom. Here's what I mean by that:
There could be all kinds of reasons why the donut didn't live up to my mom's expectations...
Maybe due to the changes in her diet, her palate is different.
Maybe her memory...embellished a bit.
Maybe it was just a bad donut.
Or maybe, just maybe, she doesn't like donuts as much as she used to...
Maybe she's changed.
When Isaiah 27:14(NKJV) tells us "
Wait on the Lord; Be of good courage, and He shall strengthen your heart; Wait, I say, on the Lord!
", there are a few things to keep in mind. We need to remember that one definition of heart is "center of emotions" and Jeremiah 17:9 tells us our hearts have a tendency to deceive us, which is why we need to guard it (Proverbs 4:23). One way to guard our heart is to really *make the time* to think about our past---past "loves", past boyfriends (because sometimes those are not one in the same), past sex partners (same here) and even past crushes or "personal delusions" (because there is NOTHING like being in a relationship by yourself. It happens more than a lot of us would care to admit!).
Sometimes, we're so busy pining over the past and/or wanting someone from our past *or* someone in the present to be like someone from our past, that we think we're being *rejected* when really what's happening is that we're being *spared*. Not because something is "wrong with them" either. Personally, I'm proud to say several men from my own past are good guys who are doing some amazing things. It's just that when it comes to my personal relationship with God and what he has called me to do, they are not my fit. I am not theirs either.
When you don't accept this and you still try and force things, it's a lot like my mom with that Krispy Kreme donut. Your mind and spirit may be saying, "Yeah, that's probably not a good idea" while your heart is on some "But it was so good *last time*..."
First of all, *was it?!* Was it really?
Second of all, have you taken into account that you were a different person back then?
One of my favorite quotes from my mom is "
God gives us someone for where we're going, not where we are. And the only one who knows where we're headed *is* him
." (Revelation 1:8). No wonder we're supposed to "walk by faith, not by sight" (2 Corinthians 5:7) even when it comes to matters of the heart and our journey towards our beloved (Genesis 2:22). If you only want someone based on who you were or are now, you may choose *very poorly*.
Case in point. Fairly recently, I "ran into" (Proverbs 16:33--AMPC) an ex. Back when we broke up, I was so upset with the Lord and the guy (pretty much in that order) that I spent all that time with nothing really to show for it.
Oh, but the woman I've become? As I was talking to the guy, it was like having an out-of-body experience. I see how we became friends. I have no clue how we became a couple, though. And while I will always care for him and want the best for his life, I get now that he's like that Krispy Kreme donut---my memories were telling me one thing but my tastes have changed. Interacting with him is just not the same experience. Anymore. And if I tried to force it to be what it was simply because of how things used to be or because I am still freakin' single and abstinent or even because there are parts of our interaction that I miss...it would probably just make us both sick. And waste even more time.
This is the kind of post that ain't for everybody, but for some...things really will "click".
That lead quote? It's all kinds of an "ouch" but it's true...
Some men are nothing more than the memories of a Krispy Kreme donut...
Let 'em go.
His Purpose, His Presence, His Peace...
SRW