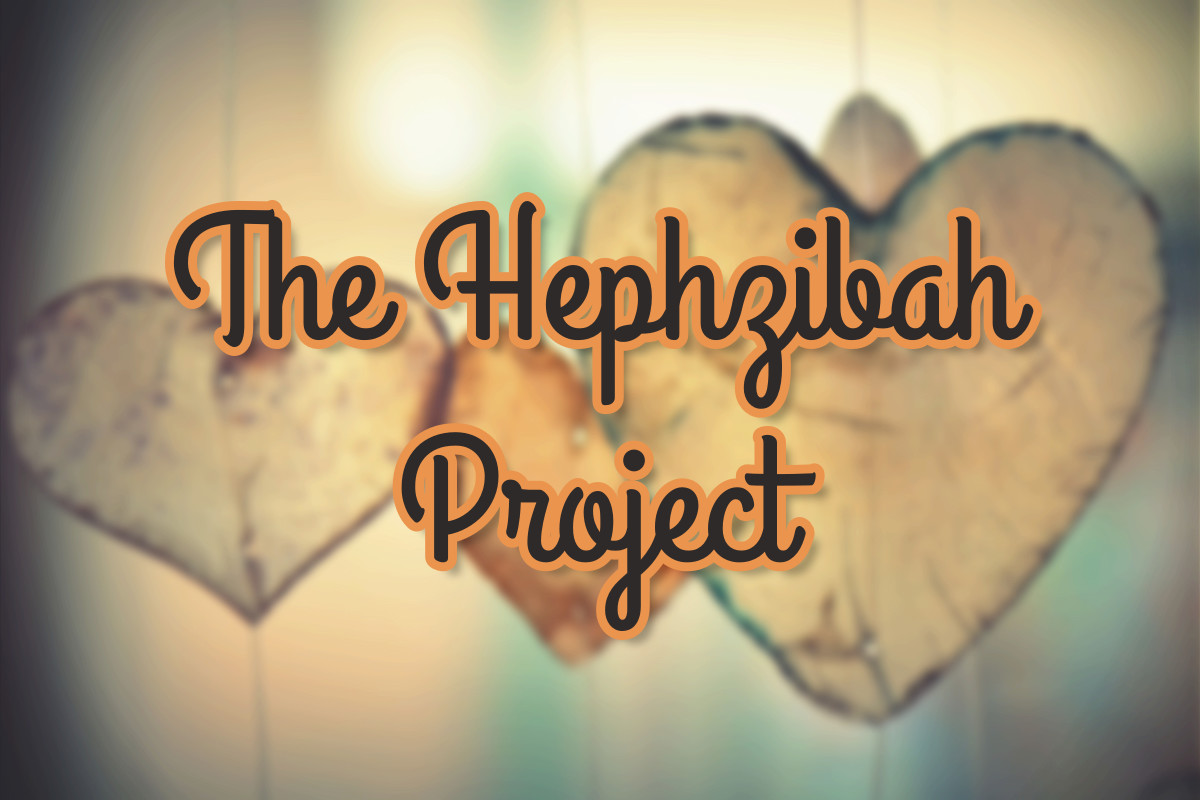 "You shall no longer be termed Forsaken, nor shall your land any more be termed Desolate; but you shall be called Hephzibah, and your land Beulah; for the Lord delights in you, and your land shall be married."---Isaiah 62:4(NKJV)
Hey Ladies,
Whew! The month is already almost gone and I'm seeing that I haven't posted since (what?!) May 1. Marriage life coaching is taking a life of its own and, on some levels, I'm writing more than I ever have. For the past (whew!) eight years, this has been such a labor (mostly of--LOL) love, both spiritually and financially, that I honestly considered closing it out on my birthday next month.
As I was praying about it, because I am such a signs-and-wonders girl (Daniel 4:2-3) and "10" biblically symbolizes completion, pray for a sistah. I'm gonna try and ride it out until 2019. After that...we'll see.
In the meantime, though...
Some house-cleaning and an announcement.
1) For the ladies who signed up for the "First Love Project", I'll be rolling that out, on here, by the weekend. Stay tuned and thanks for your patience.
2) For ALL of the women who wrote me about how they can know if God told them who their husband is or not, I am honored that you would share such a "sacred space". Each journey is unique (Psalm 33:15) and so there is no "one size fits all" answer. I will say this, though. Proverbs 28:9 tells us that if we don't keep the law of God, even our prayers are an abomination while the Message Version tells us that God has no use for the prayers of those who do not listen to him. Scripturally, hearing requires obedience (James 1:21-27). If there are areas of your life where you know that you are spiritually-compromising, it's going to be very difficult to decipher between what is God, what is Satan and what is *all you* (I Corinthians 2:14). "Create in my a clean heart" (Psalm 51:10) is one of the most responsible (Galatians 6:5--Message) prayers that you can pray as you're attempting to discern (Proverbs 2) what the Lord has said to you about this. If you'd like prayer, hit me up (missnosipho@gmail.com).
3) Oh, some women have gotten upset, especially over the past couple of years, about...not mine but the Word's stance on divorce and remarriage (I Corinthians 7:10-11). If you are divorced and your spouse is still alive or you're contemplating marrying a divorced person, I am more than happy to pray for you; however, this blog is strictly for original covenant preparation. Meaning, I will never advise that a divorced person do anything that the Word says not to do. Romans 7:1-3, I Corinthians 7:10-11 and even Matthew 19:1-12 point out that marriage to another individual is not to be an option for those in a broken covenant. It's not so much a punishment as it is a consequence. Marriage is not about us so much as it us about reflecting Christ's love for and relationship with the Church (Ephesians 5). NO MATTER WHAT THE CHURCH PUT CHRIST THROUGH (JOHN 19), HE REMAINED IN COVENANT WITH THEM/US. This is marriage. You can read more on that
here
,
here
and
here
.
4) If you are currently in a state of...influx in a relationship due to sexual sin, shoot me an email (missnosipho@gmail.com). I want to add you to my prayer book (click
here
to watch a video about how sex affects women and read "
Sex and Glue: The Emotional Bond of a Physical Act
", if you haven't already, when you get a chance). Out of all the married couples I've worked with, the ones who had sex (period and/or with each other) prior to marriage? There's *not one* I know who doesn't profoundly regret it. NOT. ONE. If you really want God's best for you, you've got to clear out all areas of compromise or straight-up sin. Fornication certainly qualifies (I Corinthians 6:9-10, Hebrews 13:4). It's hard. I've been there. It's worth it, though. It really is.
5) After doing some praying for the "On Fire" women, as God would have it (LOL), rather that slowing down, things are going to transition...just a bit (Jeremiah 31:21-22). There will still be posts on here (at least a couple of times a month); however, I'm about to do a weekly sent-out message entitled "The
Hephzibah
Project". I've always liked the name because, in Hebrew, it literally means "My Delight Is in Her". It's only mentioned twice in Scripture. She's King Hezekiah's wife in I Kings 21 and it's used in Isaiah 62 as God is speaking to Zion. Although a lot of people chop off Psalm 37:4 and run with it,
this project is going to remind women who desire marriage that in order to receive the desires of your heart, you must strive to make sure that God is also delighted in you
. This is a season when the women who are *committed to obedience* yet somehow feel forsaken and desolate are going to receive some words of clarity, comfort and encouragement; not on this blog but directly to their email.
To qualify, you need to be 1) sexually-abstinent (it can be two weeks or 10 years but it's something that you're committed to); 2) have current goals and ambitions that you feel are unattainable but you know you've been called to; 3) desirous of biblically-defined marriage; 4) willing to share some of your journey (with a pen name if you wish) with the other women on the mailing list from time to time, and 5) open to praying for the other women---especially if they have specific requests (Matthew 18:19-20). This is for women who truly want to please God, not just ones want God to bless them. Women who sense that they are on the horizon of some exceedingly abundant things (NOT JUST "MARRIAGE THINGS"--Ephesians 3:20-21) and are looking for some additional spiritual support about how to make it all come together. Because the more whole we are *as individuals* (James 1:4), the better we are prepared for when "he", our future husband and the priest of our home, arrives. This is for the women who want God to delight in them far more than they want to get what they desire. If that's you, also shoot me an email so that I can add you to the mailing list. Those will start rolling out on June 1.
Whew. OK.
I think that's it for now.
As always, if you have a question, comment or concern, feel free to drop me a line.
To the women who are led to join "The Hephzibah Project"...
Amazing how he shows up right when we're entering the depths of doubt, right?
I can't wait to see/hear what God will do through it!
His Purpose, His Presence, His Peace...
SRW